Huge route variety
With over a dozen routes to choose from, Wrenbury remains a popular choice for canal boat holiday makers with routes to Ellesmere, Chirk, Market Drayton and much more.

We have a huge range of fleet boats of varying sizes to suit everyone from couples looking for a weekend getaway to a family seeking a week or more adventure.

A warm welcome

Jason and his dedicated team will be on hand to welcome you to the marina and get you started on your canal boat holiday adventure.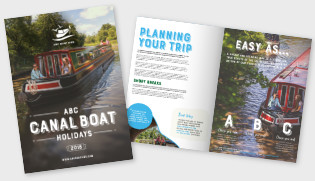 You can request a copy of the 2018 ABC Boat Hire brochure if you're interested in boating holidays from Wrenbury marina by submitting your details on our brochure request page. Once you submit your details we will only use them to send a brochure. We do not send junk mail and we do not pass your details on to any third parties.